Viewing and Editing Actions
Viewing and limited Editing of existing Actions may be available for Staff
Viewing an Action
To view an Action's details, first view the Job and scroll down to the Action Log. Here you will find the details of all visible actions that have been added to the job.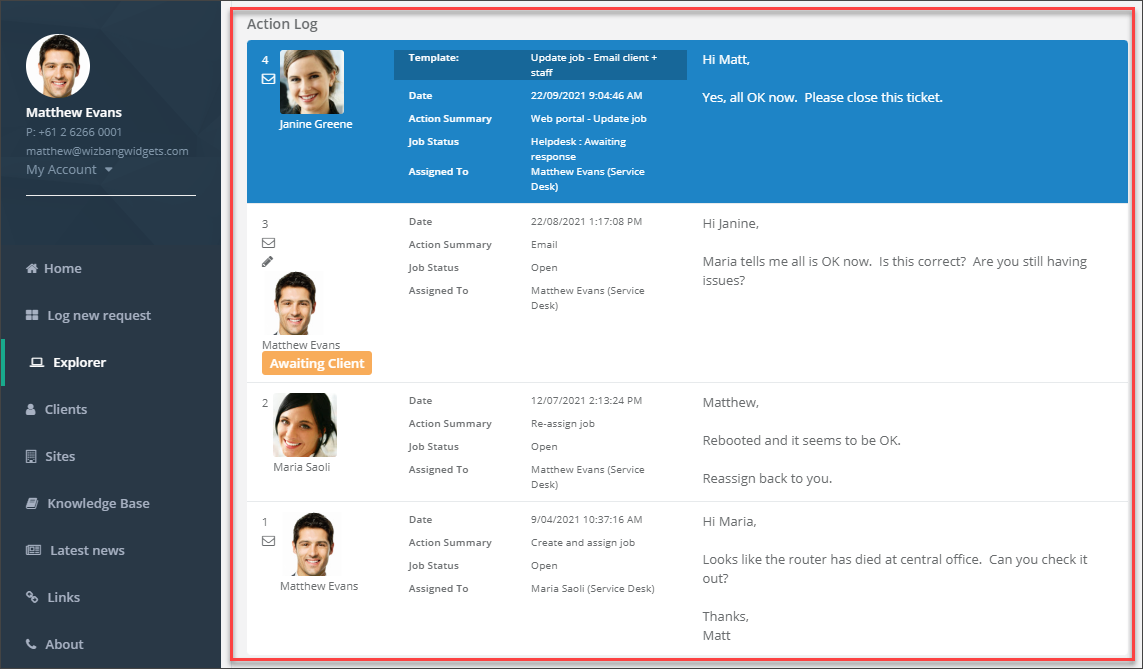 Editing an Existing Action
Some details can also be edited by Staff on existing Actions. This includes the Action Details, marking it as a Private Action (not visible to Client users), and changing the Job State to Awaiting Client Response (which is a visible status to the Client). To open the Action for editing, double click on the Action you wish to edit and you will be presented with the edit action screen shown below. Click the OK button to save any changes to the Action. To change any Job details such as Job Status or Assignment, you will need to add a new Action.