Viewing Knowledge Base Articles on the Web Portal
Viewing Knowledge Base Articles on the Web Portal
Searching for knowledge base articles
Click Knowledge Base on the navigation menu and this will display the main knowledge base article search page (shown below). A search can also be run from the Home page by entering search text into the Knowledge base text box followed by clicking the Search button.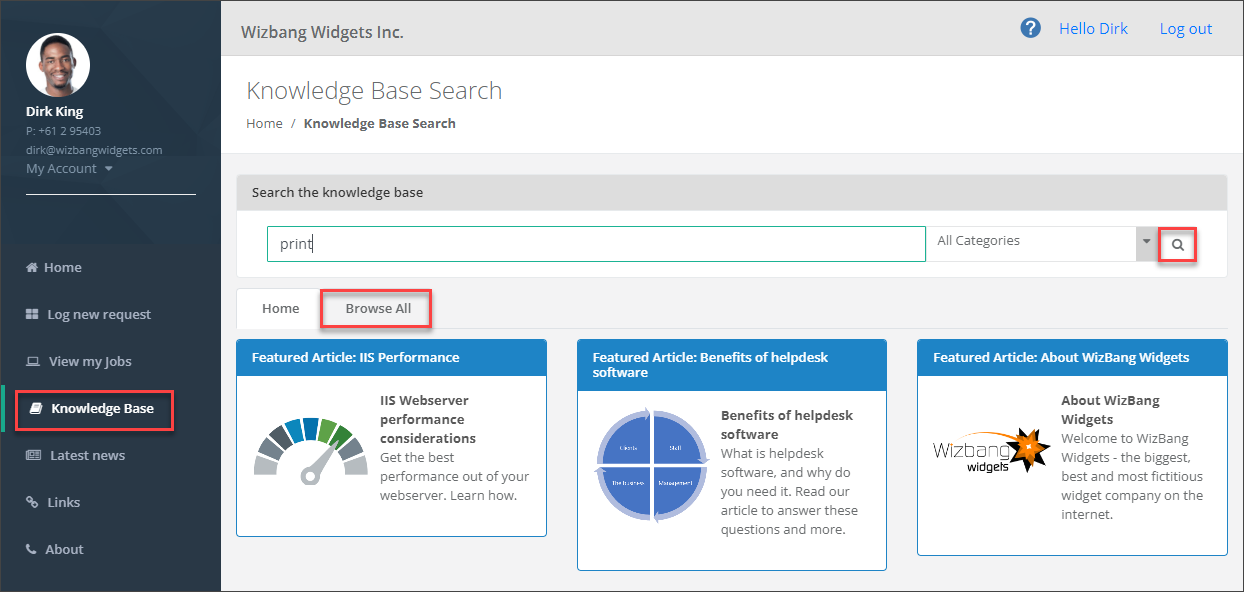 Enter in any relevant criteria for the search.  Click the search icon (magnifying glass) or just Enter.  Clicking the Browse All tab, or leaving the search field blank will return a list of all knowledge base articles.  From the results list, select the article that you wish to view.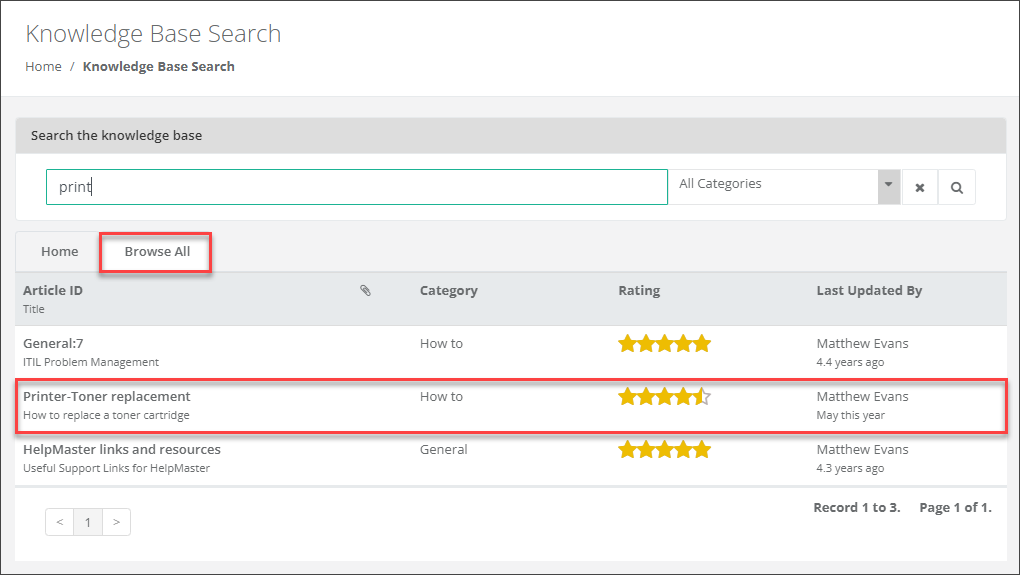 After performing a search, a quick search criteria rating will pop-up highlighted in yellow (see below). Click the tick (yes) or cross (no) to indicate relevancy. This will feed back to the HelpMaster system and give the administrator relevancy information for fine tuning of search terms.
Viewing knowledge base articles
The knowledge base article has two tabs, General and Attachments.  The general tab is the main article view which includes header information, article rating, See also links to other articles, and the body of the article. Any attachments may be viewed or downloaded from the attachments tab.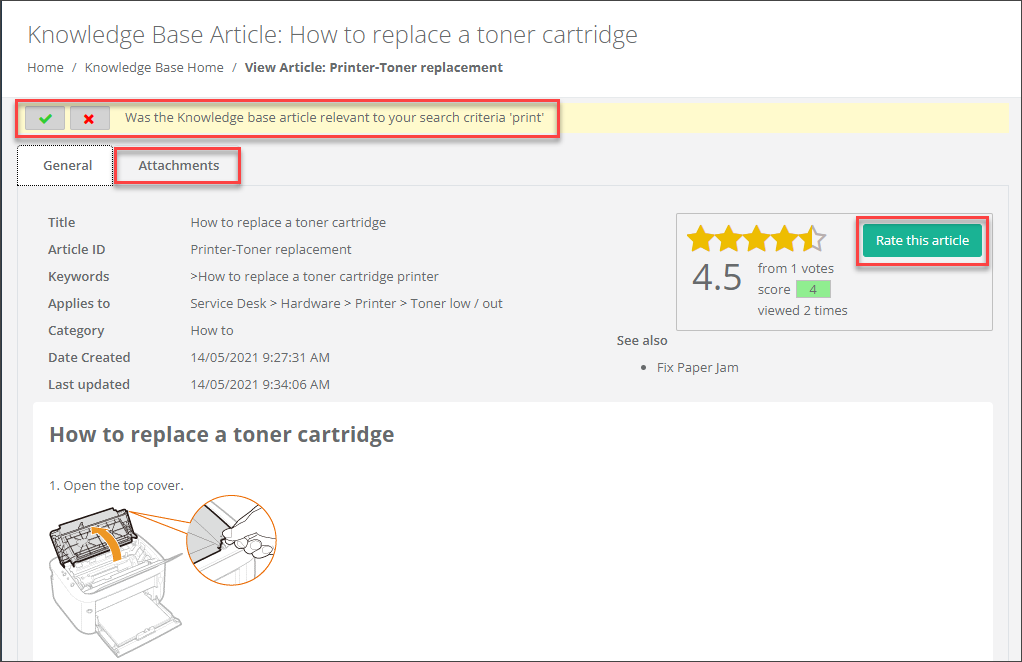 Rating knowledge base articles
Knowledge Base articles can be rated and commented on by anyone viewing the article.  Click the Rate this article button to display the feedback screen.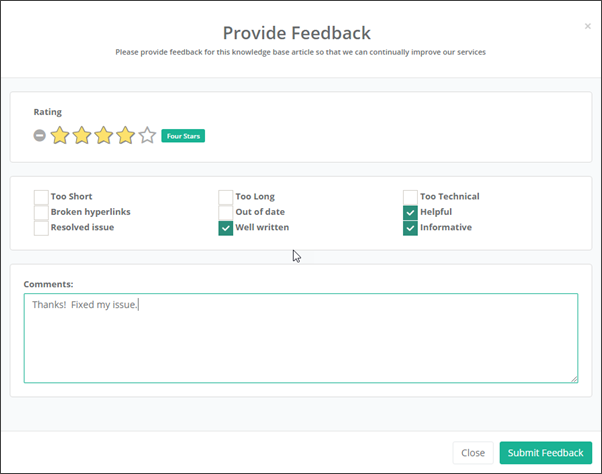 See Also
Web Portal Knowledge Base Article Visibility