Registering HelpMaster
Applying a HelpMaster license code
When you first install HelpMaster, the default registration is set to evaluation mode which means that the number of jobs and/or the time you can use the product will be restricted.  To fully enable your copy of HelpMaster you will need to register it with your company's registration code that was sent to you by PRD Software when you purchased the product.  If you do not have a registration, please contact PRD Software.
Use
Log into HelpMaster Desktop
Select the Help menu > Register toolbar button
Paste your registration code into the text field or browse to the licence file
Click on Register new code
Click on Close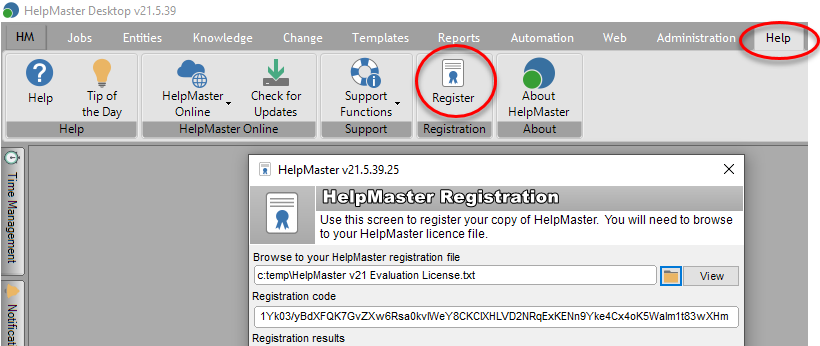 Note: If you do not have a registration ID and registration key , please notify PRD Software.