PowerBI Overview
PowerBI Overview
Overview
PowerBI is a reporting and business intelligence (BI) tool developed by Microsoft.  It can be used to create reports, dashboards and other data-centric presentation.  It offers a highly visual, interactive reporting experience, and is built around an extendable visualization architecture.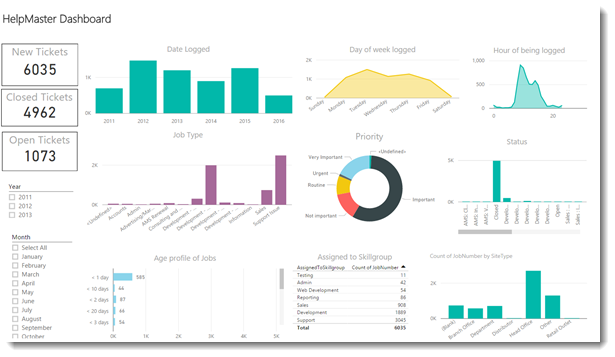 For complete details about PowerBI, refer to the official Microsoft PowerBI website.  www.powerbi.com
Use
PowerBI is a separate application that must be downloaded, installed and configured before it can be used with the HelpMaster database.
See Also