Variable - Set value from Script
Variables can be set from a value returned from an SQL or PowerShell script


This workflow object runs silently, meaning it has no user interaction.
Use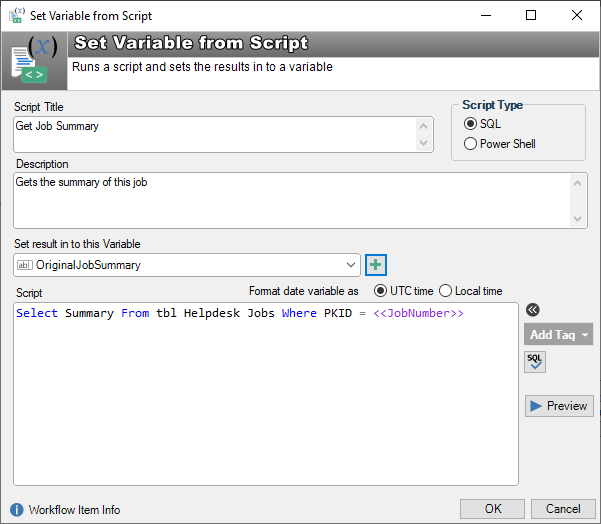 Script Title: This text will appear on the workflow canvas.
Script Type: Select SQL or Power Shell for the script type.
Description: Optional. This is meta-data only. Provide a description of this workflow step. This text will appear in the workflow panel when this workflow is the current workflow item.
Set results into this variable: Select a variable to store the result of the script. Choose a variable type that is appropriate to the expected result data type.
+: Create a new variable to store the returned value. See Creating Variables.
Script: Enter or paste the script that will return the value.
Format date variable as: Select UTC time or Local time for date variables used.
See Also