Reminders
Don't forget that thing…
A reminder is a short message that is configured to display at a pre-defined, or recurring time interval.
The Set Reminder option is a great way to ensure that you or your workplace never overlooks even the smallest of jobs.  You can control the regularity and intensity of a reminder, and apply it to be displayed to any staff member including yourself.  You can display any message you wish and alert the recipient to the reminder with any combination of actions available in the Set Reminder Properties screen.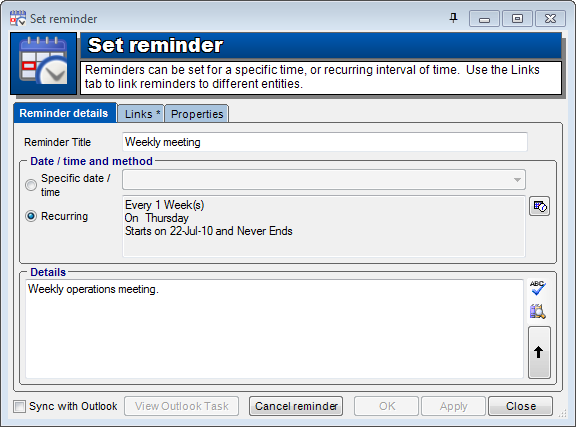 Each reminder can be set to go-off at a particular date and time, or at regular intervals as specified by the user.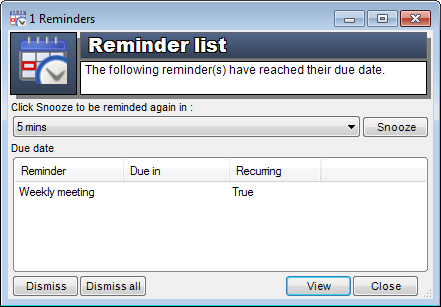 Once the reminder notice is displayed, you can :
View the job by clicking on the View Job button
Cancel the reminder by clicking on the Cancel Reminder button
Dismiss the reminder until another convenient time
Viewing Reminders
You can view the reminder details via the Job Explorer.  By clicking on the Reminder option under your name or the staff member whose reminders you wish to view.
See Also
Setting a reminder from the Action Screen