Broadcasting a message
Broadcasting a message
Users of HelpMaster are able to send internal messages to other users of HelpMaster via the Broadcast Message function. This messaging service does not use email - it is a simple message that is transported via the HelpMaster database and is presented on the Message Board, and Notification panel.
Broadcast Messages can be addressed to specific individuals, Skillgroups.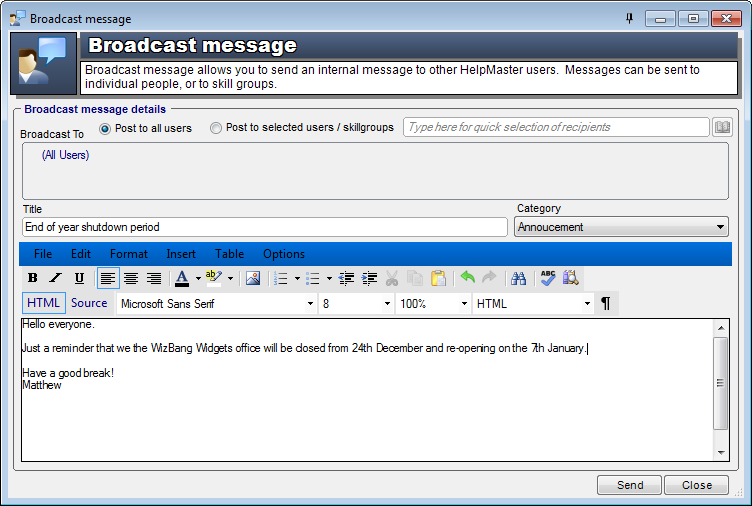 Use
Click the "Broadcast Message" from the main Ribbon bar to display the Broadcast Message screen.
Use the address book to browse/search, or start typing the name of the person/skillgroup in the address textbox.
Type a Title
Select a Cateogory
Type your Message
Click on Send
The message will now display on the Notification Panel, as well as the Message Board.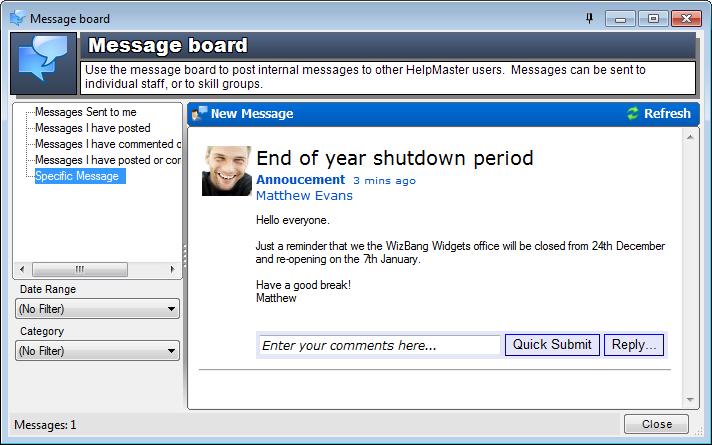 See Also