Job templates
Job templates
All jobs logged via the Web Portal are done so via the use of a job template that has been linked to a request catalog.  Job Templates and Request Catalogs are configured in the Desktop edition of HelpMaster. 
When a user logs onto the Web Portal to log a new job, they are presented with a catalog of request types.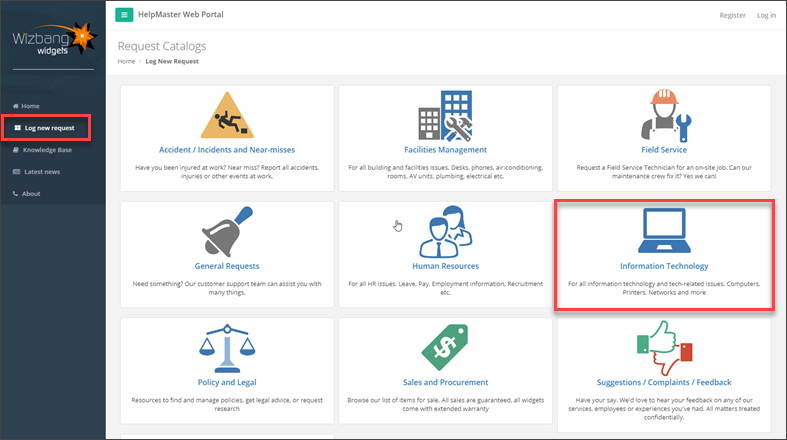 This is followed by a list of Job Templates that have been linked to the Request Catalog that was clicked on.
The client chooses the most appropriate template from the list and then fills in the fields that have been defined in the Job Template.
In the example above, the job template also contains a control set that has been built especially for capturing Training Course Details.
Linking an Action Template to the Job Template
When an Action Template is linked to a Job Template, it will specify the following additional details that will be applied to the newly created job.
Specific assignment or auto-assignment 
A specific Job Status code that can be used with SLA rules
Any assignment details for the assign-to staff member
Any emails that are associated with the action template will also be sent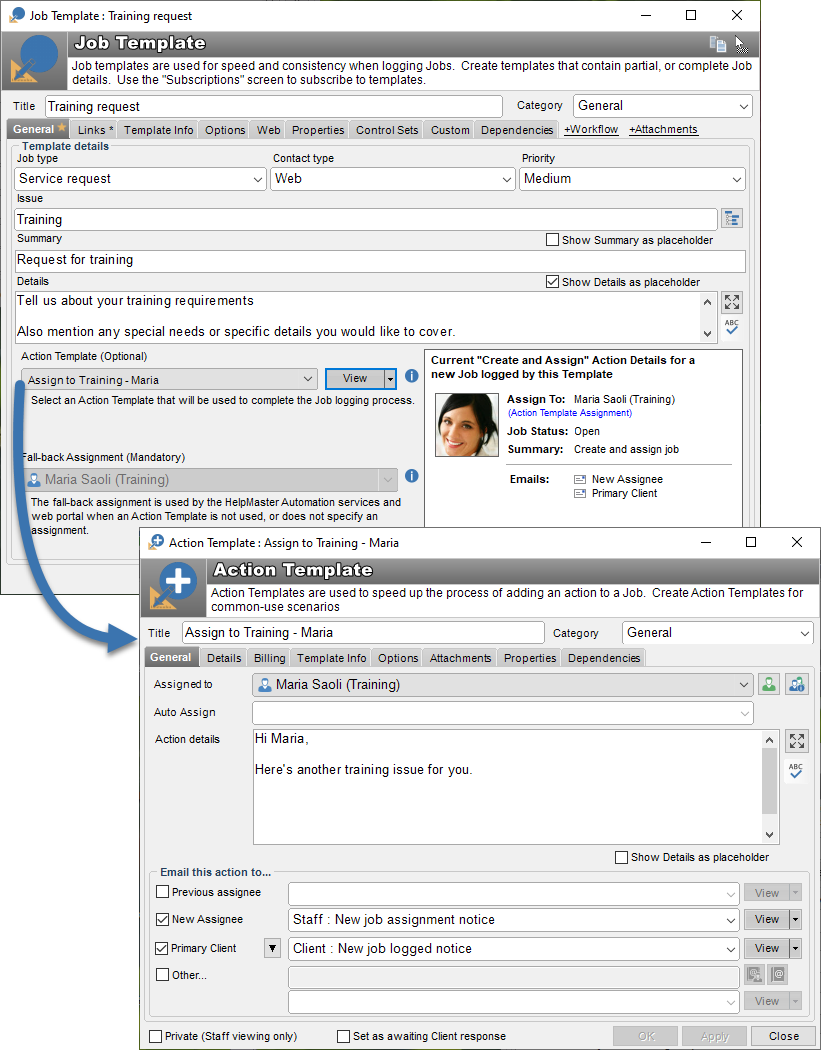 The Job Template and the Action Template work closely together to provide a quick and powerful workflow for your web-based client self-service.
When a Job Template is linked to a Request Catalog, it can be ordered to appear higher, or lower in the list of jobs.  This is done via the Request Catalog screen.
See Also
Web Portal