Working with attachments - Client
Working with attachments from the web portal for Clients
Clients may view and/or download job attachments and add attachments when updating a job. Once uploaded, all attachments are stored in the Attachments working folder.
Viewing / Downloading Attachments
Attachments are represented by a small image of the attachment type either under the Job Attachments section of the Job view or in the Action Log next to the action it is attached to. Image-based attachments can be viewed by clicking on them which will open an image viewer able to scroll through a number of images. Both images and non-image attachments may be downloaded by right-clicking on the attachment and selecting Download attachment.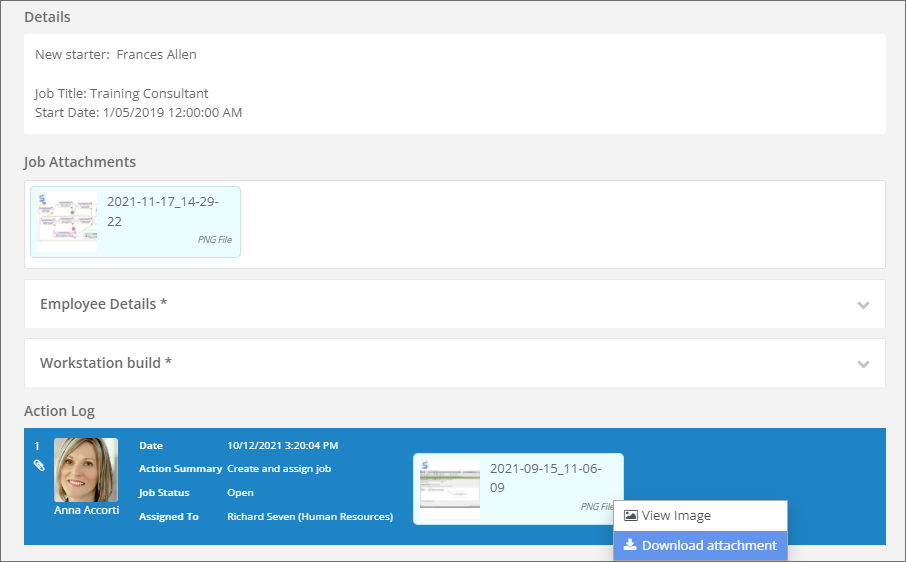 Adding an attachment
Attachments can be added when updating a job. Use the Select files… button and browse to files to be attached. Clicking OK will save the job update and upload the attachment.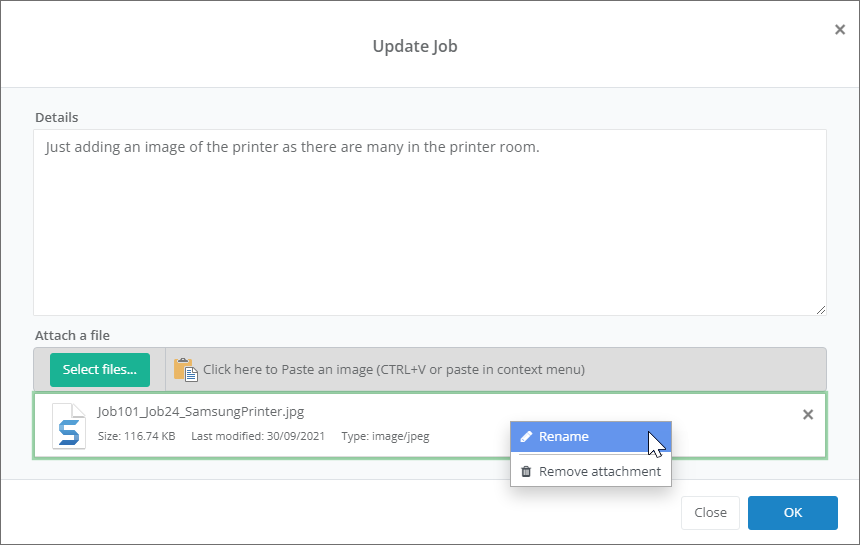 See also