Overview
Asset Overview
An asset in HelpMaster is a piece of equipment such as a computer, a printer, a car, a piece of furniture etc.  In ITIL/CMDB terminology, an asset is also called a configuration item, or CI.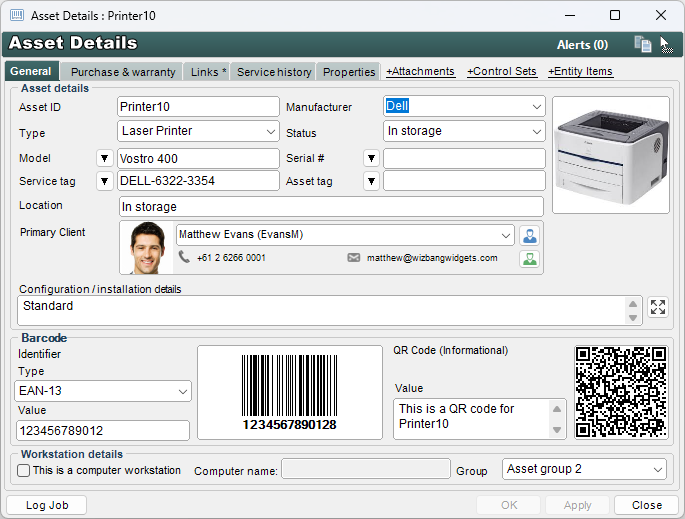 Icons used throughout HelpMaster

Asset

Asset service request
Relationship with other HelpMaster entities
Assets can be linked to:
a Job when it is logged
an individual Client
a Site
a Change Management Request for change
other assets
Information recorded
An asset can have the following data recorded against it:
General - ID, serial number, service tag, manufacturer, product key, status etc.
Purchase and warranty details.
Links - What other entities are associated to the asset, eg. it's site (location).
Service history details.
Properties - Notes section for any extra information wanted.
Custom - Include any of your user defined fields.
See Also