Viewing and Editing Jobs - Staff
Staff can view and edit jobs much like in the HelpMaster Desktop application
Viewing a Job
Viewing a job can be initiated from any page by entering the job number into the Job#… field and clicking Go, clicking the Job History list and selecting a job, by clicking on the job number hyperlink, right clicking on the job followed by View Job, or by double clicking the selected job.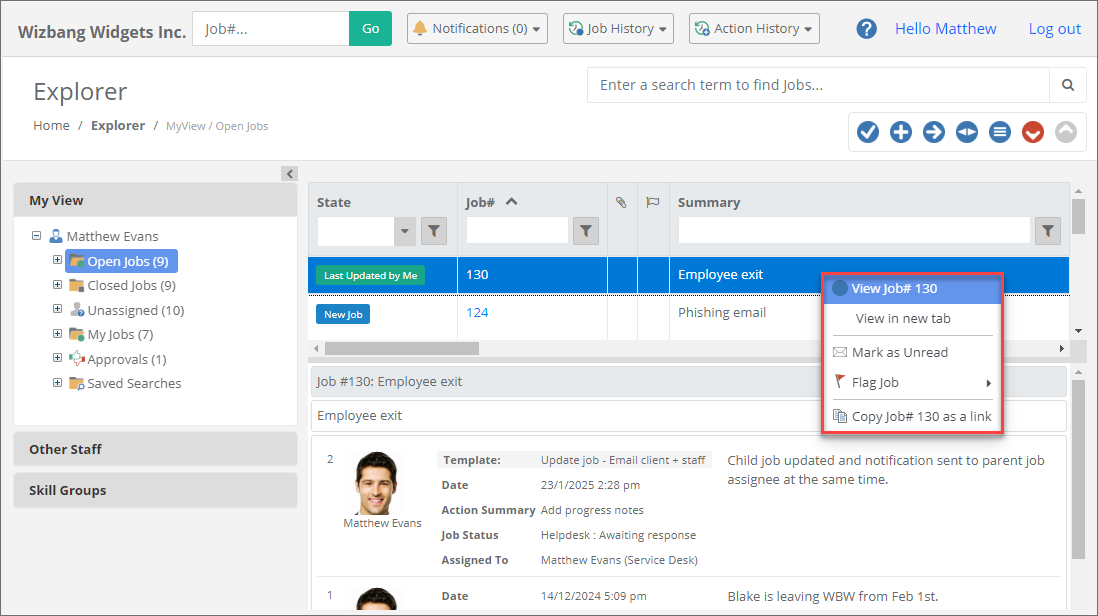 Job History
Click here to list your last 15 jobs viewed. This list is dynamically updated by both the HelpMaster web portal and desktop application. Select any job in the list to view it.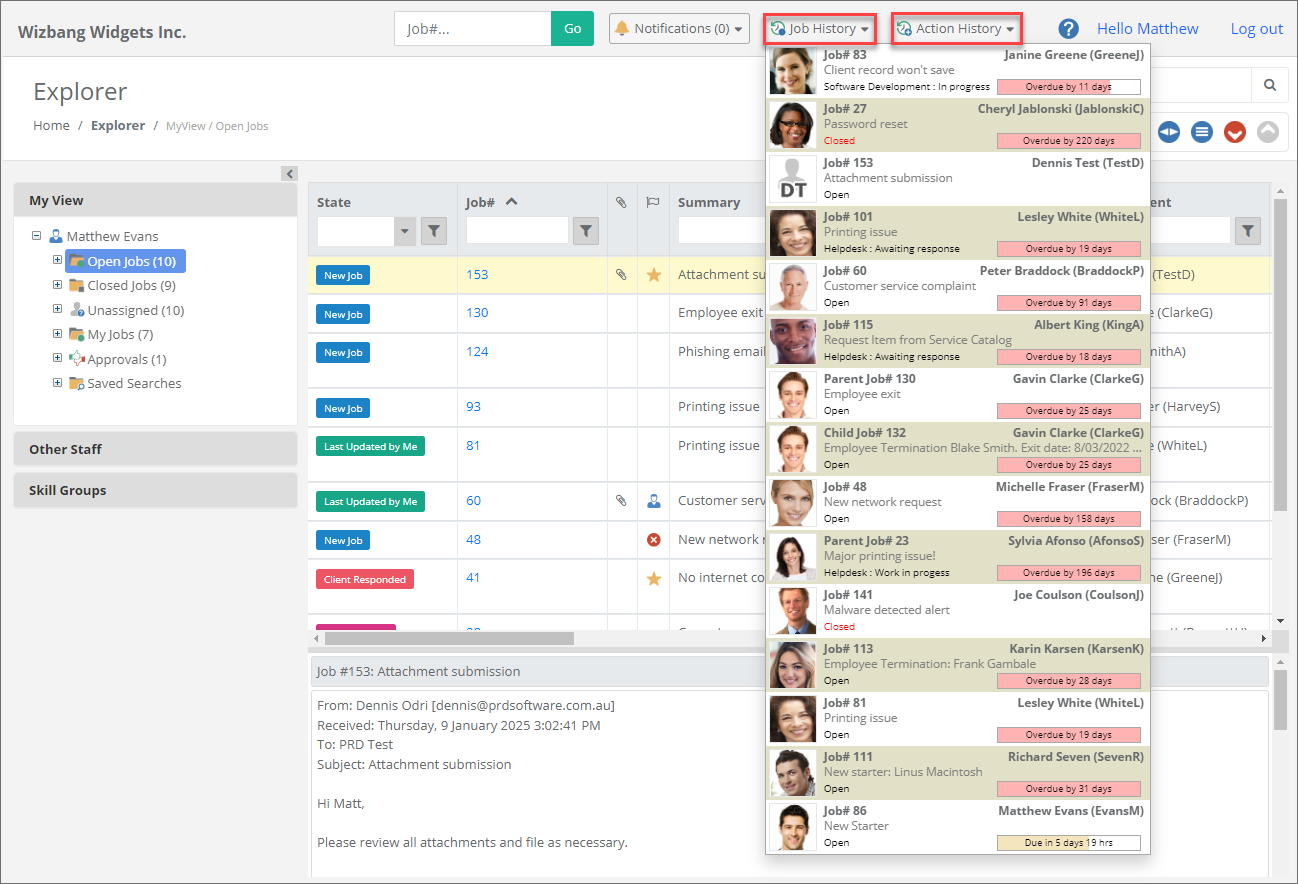 Editing Jobs
To edit any job details, first view the details of the job as shown above. Then click the Edit Job icon highlighted to the right of the job tabs.  This will enable editing of any of the available job fields and Control Sets. Click Save Changes to save any edits.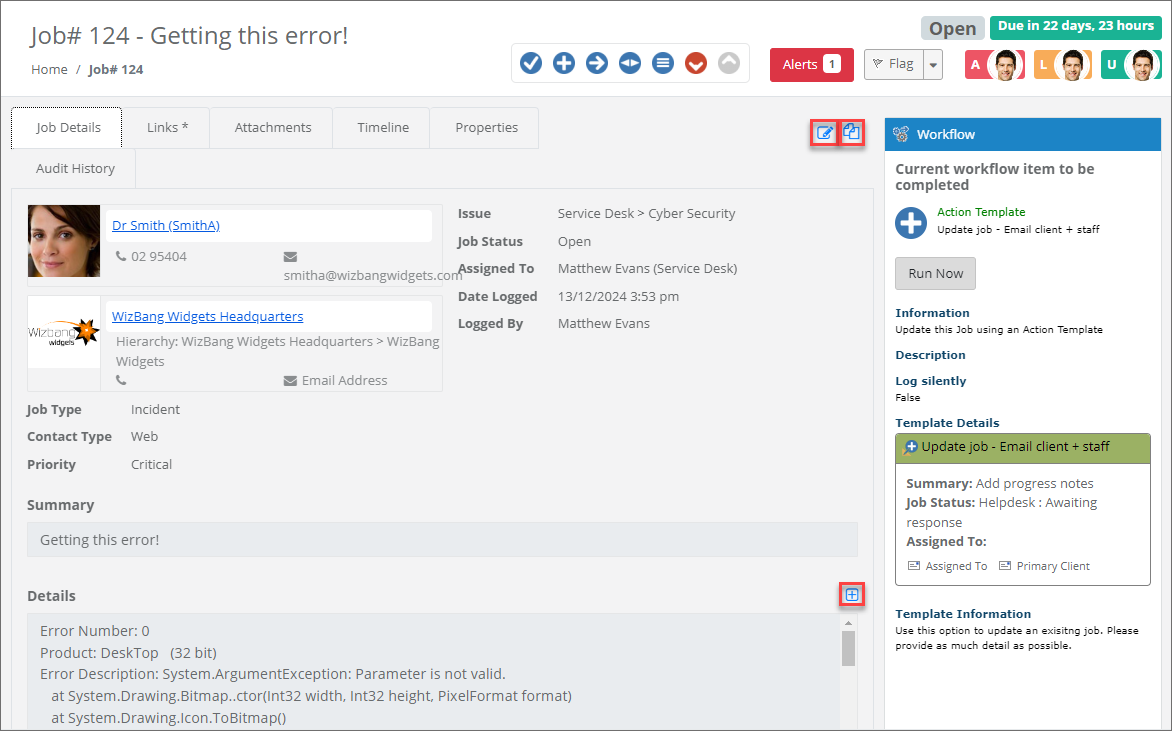 Expand Job Details: A "+" will appear above the job details if there is enough text to force a scroll bar. Click this icon to expand the job details to fit all text. It will then change to a "-", click this to collapse the details back to the default size.
Changing Control Set Values
Editing jobs can include changing any available Control Set items as shown below.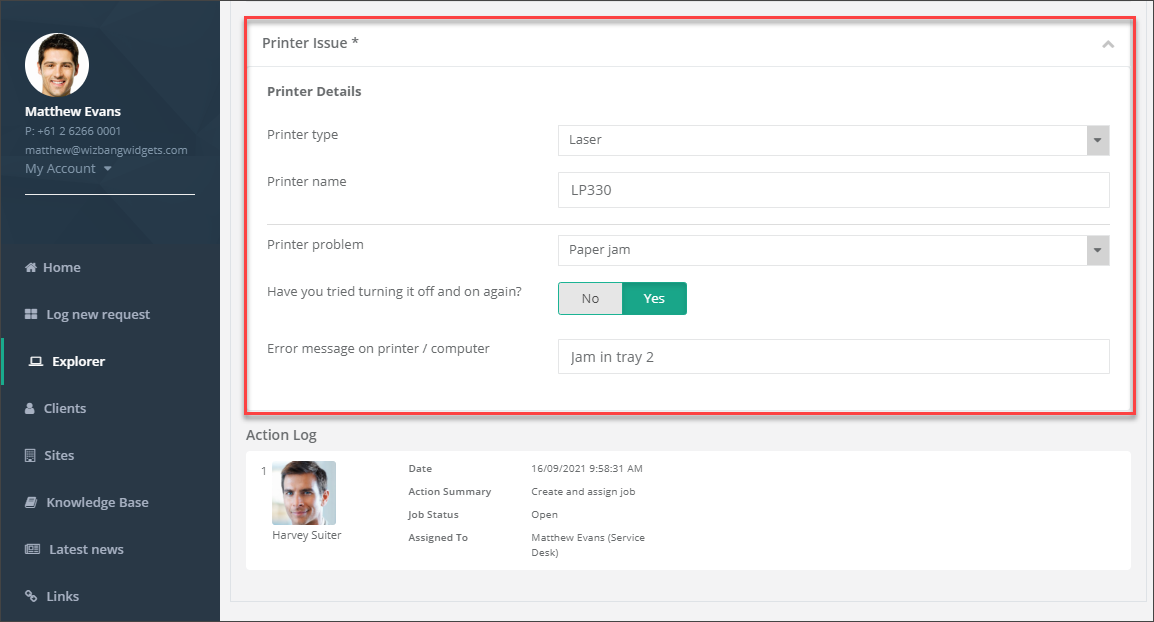 See Also