Microsoft .NET Framework
HelpMaster is built upon the Microsoft .NET Framework
HelpMaster is developed on the Microsoft .NET technology stack for both the desktop and web portal, and requires that the Microsoft .NET framework v4.8 or greater be installed on the machine that any HelpMaster component is running on.
The .NET core hosting platform is also required in order to run the web portal.
For hosting the web portal the .Net Extensibility 4.8 and ASP.Net 4.8 features also need to be deployed along with the Web Server role.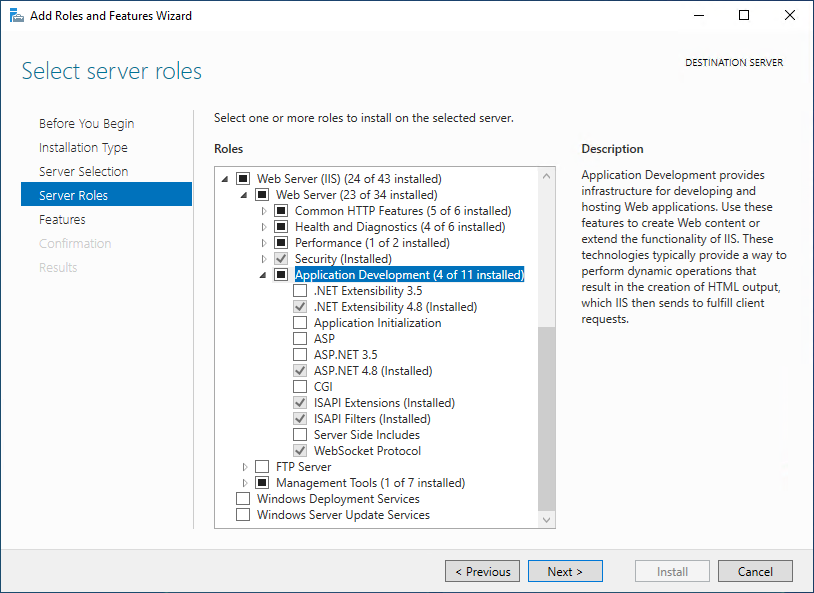 Windows 10 / Server 2019 and later operating systems;
For Windows 11 / Server 2019 and above the .Net v4.8 Framework is included with the OS and can simply be enabled from Windows Control Panel > Programs and Features > Turn Windows features on or off or from the server Add Roles and Features Wizard as follows.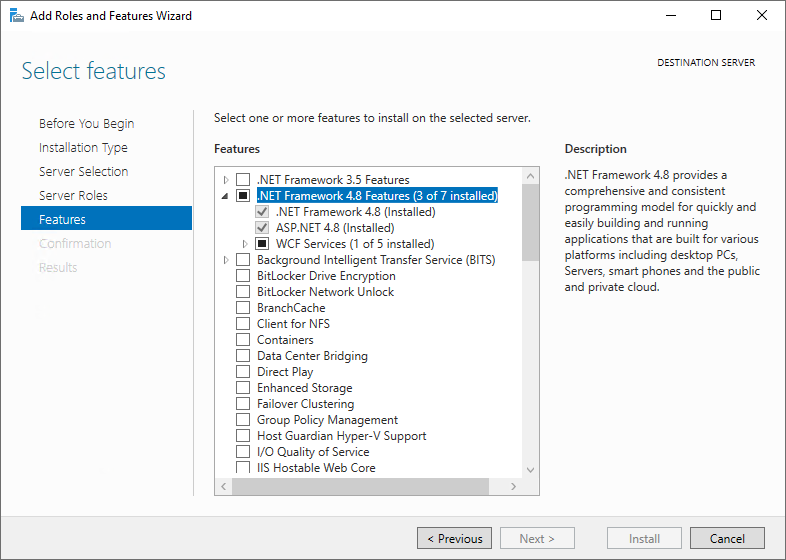 After making all of these changes, be sure to check for Windows Updates and reboot the machine.
See also
Hosting ASP.NET Core 7.0 applications on Windows with IIS (Microsoft web page)