Filter and Workflow - Testing the filters
Filter and Workflow - Testing the filters
Once you have created your filters and workflow, you can test them to see how they will perform.  Filters can be checked in 2 ways.
The first way to check a filter is to examine the filter logic that is built up for each possible path the filter may work.  When the filter is run against an email, it will run in the same order as they are listed in the Preview list below.  Click each filter path to see the different filter paths.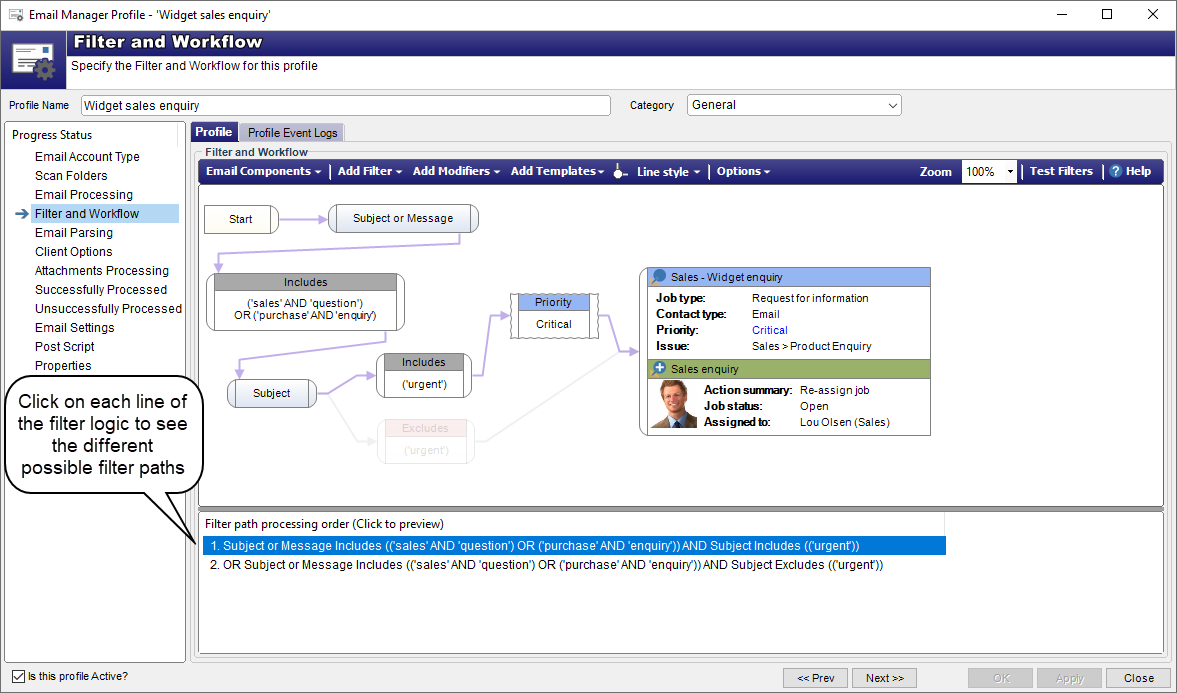 The second way to test a filter is to provide sample email text for the subject, message and from address.  Click on the Test Filters button to display the test text area.  Type your text and click the Run Test button.  A green pathway indicates a success.  A red block indicates where the filter will fail.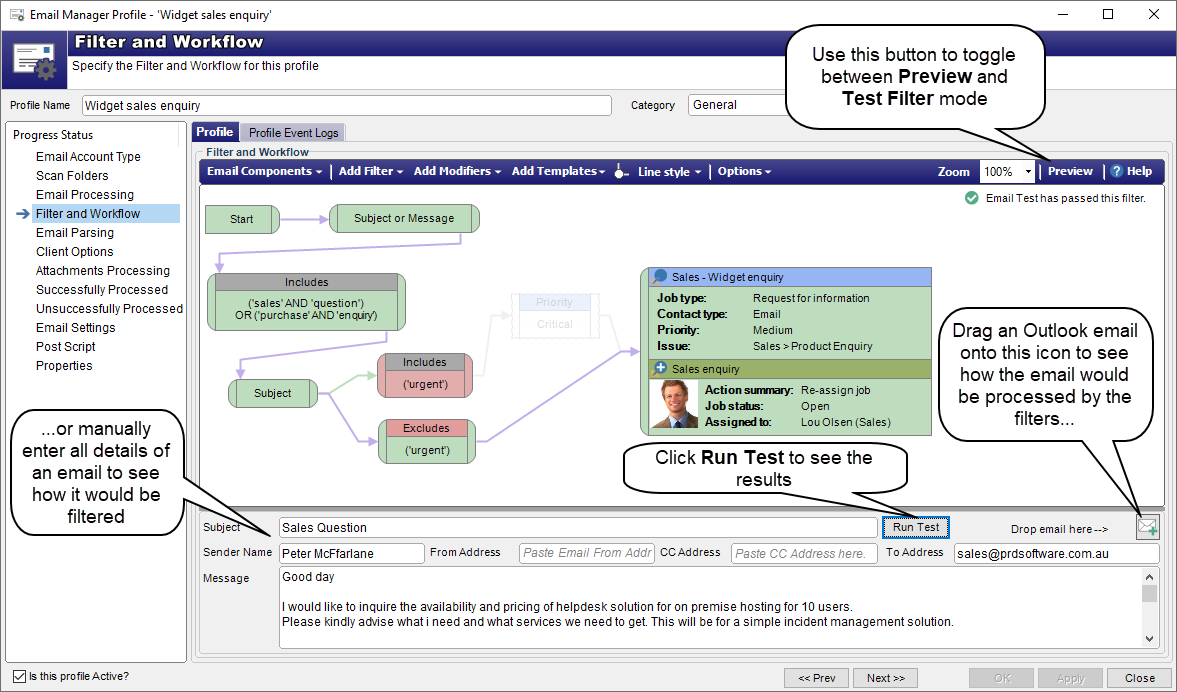 Drag an email from Microsoft Outlook onto the Drop email here–> icon to check a profile.  Click the Run Test button.