Notification
Stay informed with the latest updates with the notification panel
The Notification panel is a dockable window that displays HelpMaster events as they occur.  The Notification panel can be displayed by selecting the Dock Windows menu > Notifications item. This will display the Notification panel. 

Notification Panel
The Notification panel can be docked at any of the 4 sides of the HelpMaster main window.  It can also float freely on any monitor and auto-hide.  Use the menu icon next to the pin on the top-right of the Notifications panel to adjust it to your liking.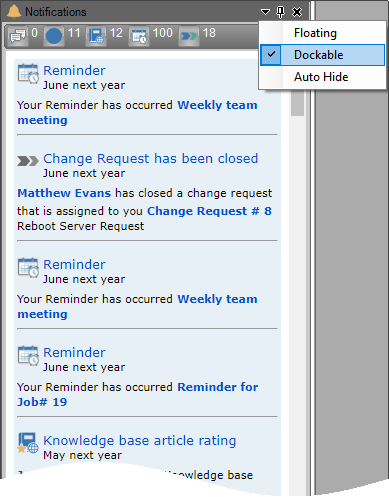 The Notification panel can display various messages and notifications from the Message Board, Jobs, Knowledge Base, Reminders and Change Requests.  The toggle buttons at the top of the Notifications panel gives you the option to turn any of these types of notifications on or off. Clicking on a notification will take you to the relevant screen.
Right-clicking a notification will give you the option to View, Mark as Read or Delete notifications.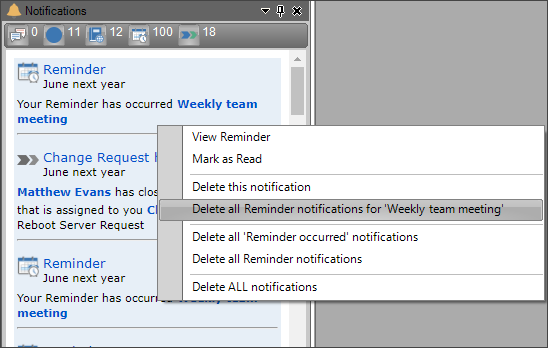 See Also